Frostwalk Game Console
An extendable and flexible package for creating developer and in-game consoles in Unity.
This Unity package allows for the easy creation of in-game and developer consoles for any Unity game. It has the following features:
Allows for creation of multiple different consoles in one single project, which means there can be multiple different types of consoles or command lines in a game.
Automatic detection of commands. Any command that subclasses the Command class will automatically be added to the list.
Flexible commands. Arguments are passed in as a whole string, so you can parse them however you like to create some powerful commands.
Multiple command aliases. Call the same command under different names.
Utility methods to help ease the interaction with the system when making commands.
Built-in help syntax (accessed through the

command ?

syntax.)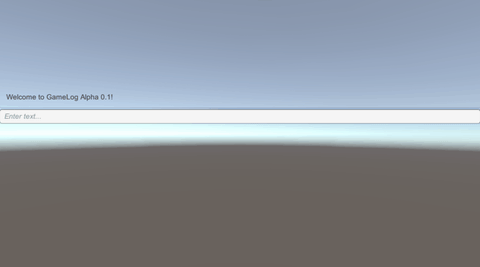 The package also includes an example developer console, which has the following additional features:
Basic error checking.
The

help

echo

, and

spawn/create

commands.
Text log display with a scrolling view.
Command history. Previously entered commands are kept in memory for quick access.
Automatic text log purging when the text log gets too long.